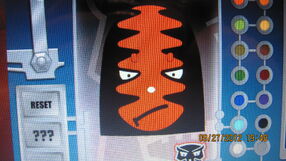 Lives In An Attic
Power: 43%
Agility: 100%
Stamina: 28%
Webs: 100%
Black Widow, afraid of the weather, prefered to stay indoors. His wives always got caught, and this made him become bitter. He scared off anyone who dared come inside the attic, and eventually found the TWE, where he could unleash his rage.
Personality
Edit
Black Widow is a cruel spider, and will harm anyone who crosses his path.
Battling Style
Edit
Black Widow uses his rage to get the best of his opponents, and uses his agility for defensive measures.
COMING SOON!
First Season: Season 1
Final Season: TBC